Directors
If you receive electric service from Dubois REC, then you are member. Being a member gives you an opportunity to help select our board of directors. The board of directors are also members who were elected by the Dubois REC membership at the annual meeting held each year in April.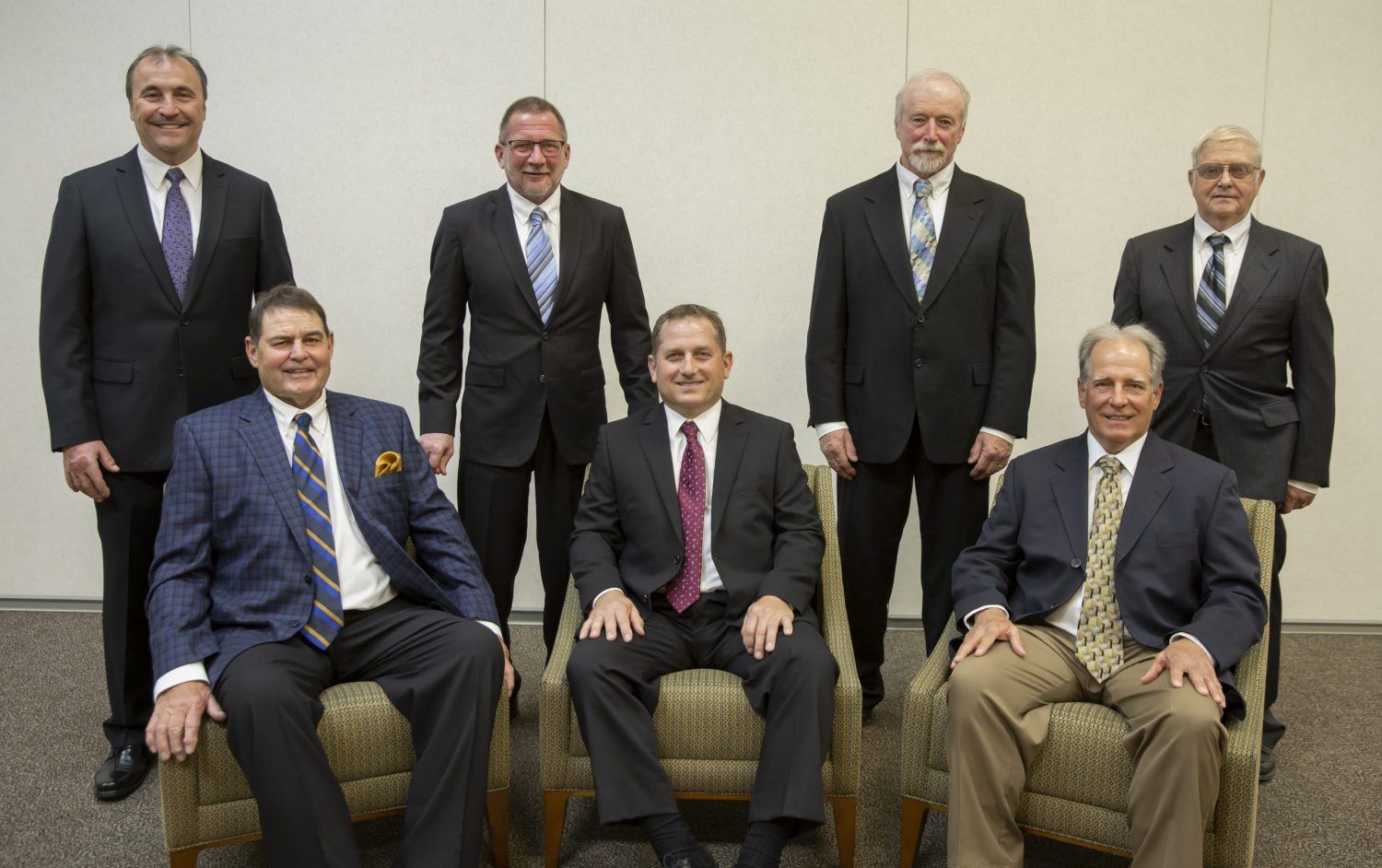 Dubois REC Board of Directors
Front Row: David Rudolph, District 4; Andy Schwenk District 1; Richard A. Wendholt, District 7 (Vice President);
Back Row: Randall L. Stemle, District 2 (Secretary/Treasurer); Brad Knies District 5 (President); Mark Montgomery District 3; and Steven Speedy, District 6.
Director Districts
Each director represents one of seven districts in which they live. The district boundaries are the state highways.